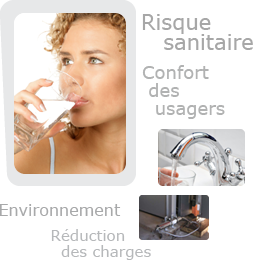 ■

HOUSING AND E.R.P.
(Establishments Receiving the Public)
Improving comfort and sanitary safety by reducing condominium fees.
Solve problems of limescale in housing, prevent the risk of Legionella, and also improve heating systems: this is what our eco-solutions can do.

Today, it is possible to manage the problems of limescale without softeners, with the costs and maintenance considerably reduced. In addition, our descaling / de-sludging solutions allow for control of the spread of heating temperatures in the buildings. Finally, optimising the yield of the boilers gives a reduction in gas consumption in the order of 10%.