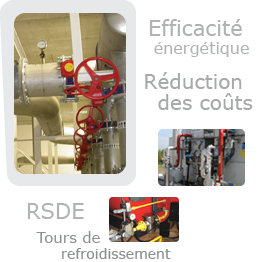 ■

INDUSTRY
Improving energy efficiency, reducing costs.
ARIONIC proposes a set of easy-to-use solutions which give a genuine competitive advantage: optimising processes and reducing costs, while cutting down chemical discharges.

ARIONIC systems help to improve the operational yield of your heat-producing installations, reduce industrial risk on cooling circuits, and also reduce your maintenance and operating costs.