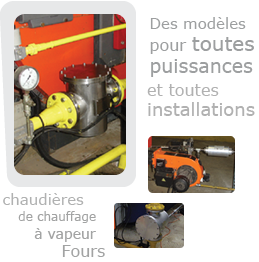 Oil and gas treatment
EQUIPMENT
A complete range of eco-solutions
Designed to meet the diversity of needs for thermal power, our range of equipment and accessories can be adapted for each individual installation, and so guarantees the best results.


RANGES FOR GAS, OIL, VEHICLES
NO CONSUMABLES
REDUCED MAINTENANCE
ENTIRELY 304 STAINLESS STEEL
Entirely made of 304 stainless steel, inside and outside, the equipment conforms to EU Directive 2004/108/CE governing the CE mark, with regard to its electro-magnetic compatibility and personal safety. It needs neither an electricity supply nor any consumables.

The ranges of power are extremely wide, from domestic installations up to industrial equipment of several MW.